AI-generated imagery is getting more and more popular these days. They can be seen on various social media platforms, but what about the best AI video generators?
You can use AI video generators for your video editing and make next-level high-quality videos.
If you're curious about the best AI video generators, I can give you a list of all the best AI video generators I can recommend.
The Best AI Video Generators
THE BEST AI VIDEO GENERATOR OVERALL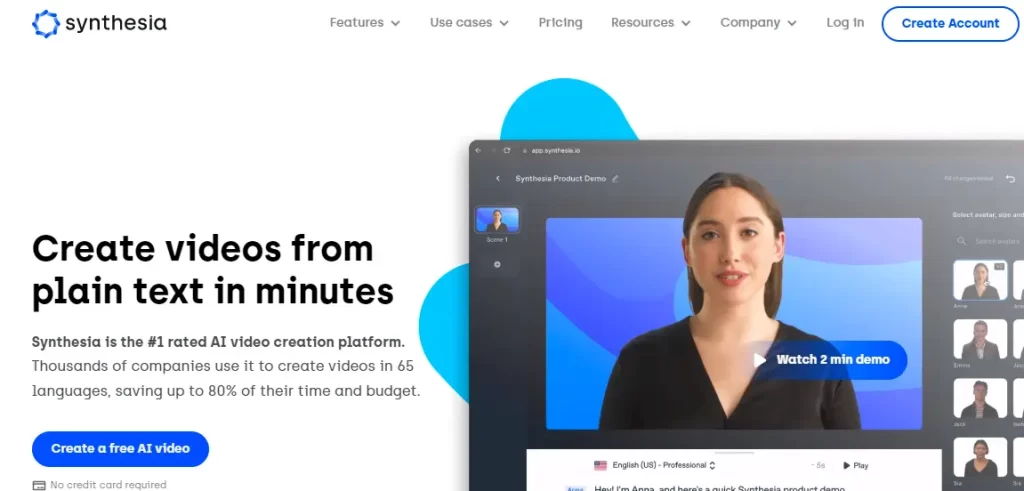 No free plan
Total time to make a video: 4 min
Among all of the best AI video generators, the one that stands out the most and can create for you the best AI video is Synthesia. You can here treat yourself to video creation of high quality within minutes.
The video generation itself doesn't take too long, and the AI video that is delivered from the video maker is impeccable for AI. Edit videos, add new ones, and adjust to exactly what you need and prefer.
The most definitely the best AI video maker as there are zero video editing tools cons. Apart from the product, you can check cool case studies and see how others have made the most and have improved their marketing game with the help of Synthesia.
A friendly customer service looking forward to sharing advice and helping you find exactly what you are looking for.
It's really amazing that you can get this service for $30 per month if you wish to have it for Personal use, and it is billed monthly, not annually. If you wish to use this service for your business, you can go for the Corporate package and discuss the price point further at a meeting.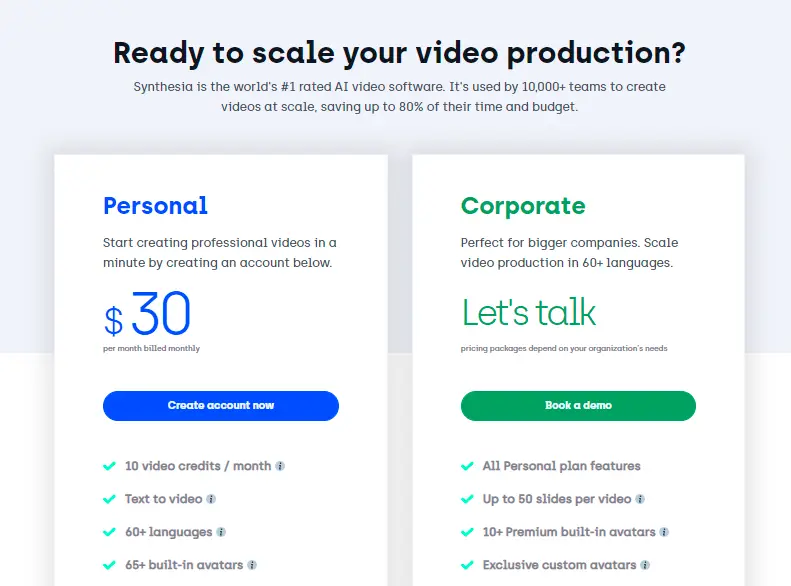 THE BEST FOR SOCIAL MEDIA MANAGERS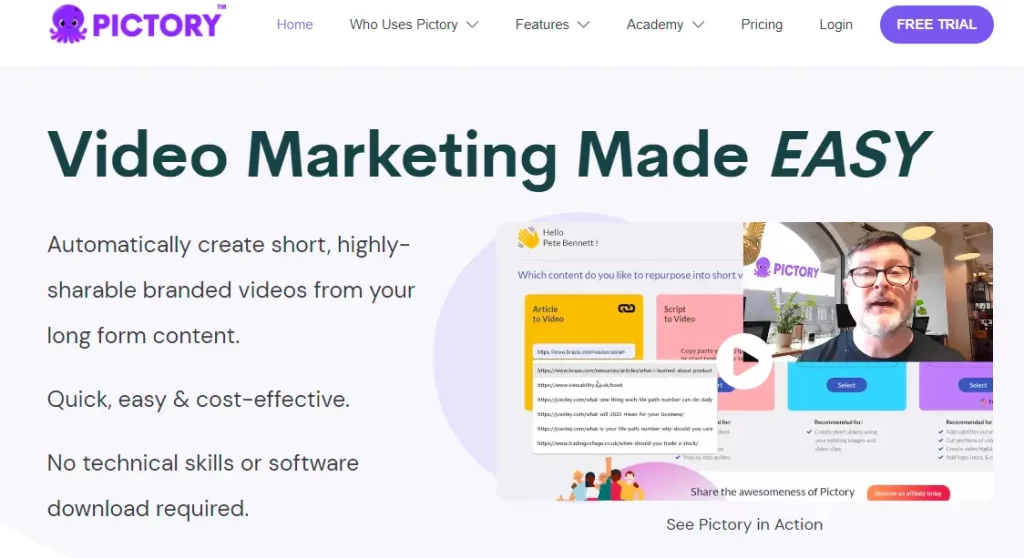 Total time to make a video: 13 min
Free plan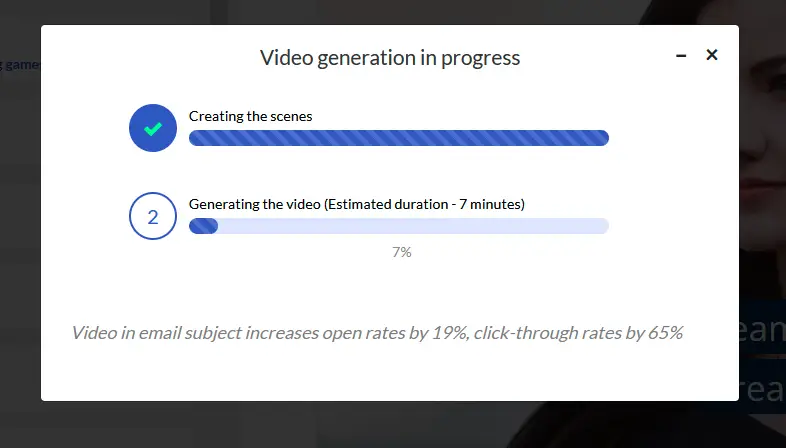 One very interesting AI video generator that can be a great helper for those who work as social media managers and need marketing videos is undoubtedly Pictory.
This AI video maker software gives you the opportunity to turn your regular scripts into stunning videos for sales marketing, automatic extraction of short videos out of existing snippets, text-to-video editing features, as well as the option to add captions automatically to your desired content.
Aside from the product offer of the video editor, Pictory also offers various kinds of Masterclasses. Yes, you heard that right.
This is an amazing way to improve your creative skills and make the most of this video editing software.
You can get started by using Pictory's Free Plan, where you are allowed to create a total of 3 videos, each one of them 10 minutes long!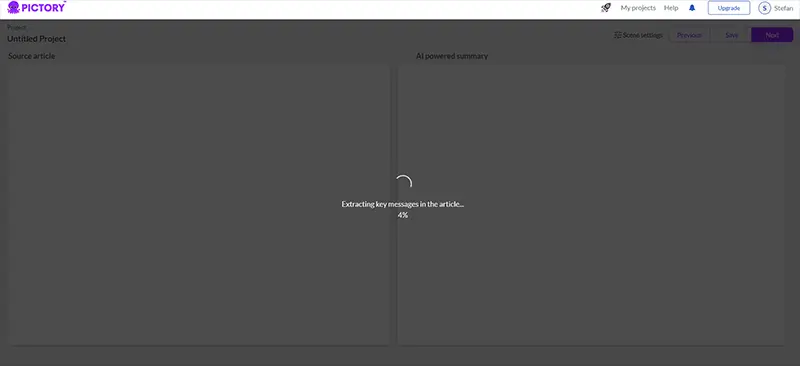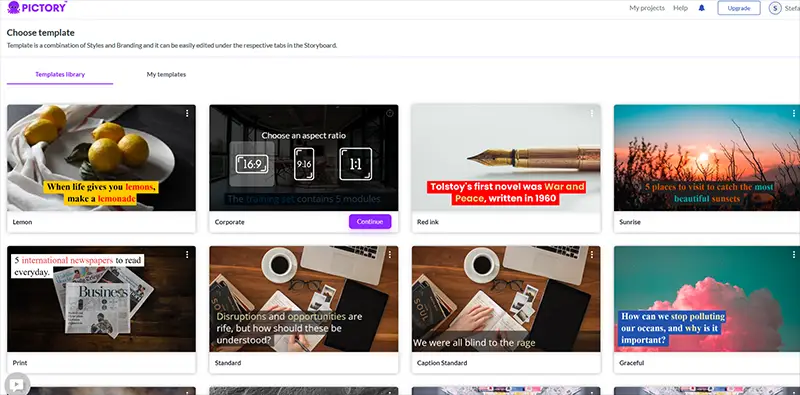 If you like the video creation process in this AI video creator, you can check out their pricing:
The STANDARD package is available for $19 per month; the PREMIUM video editing application package will cost you $39 per month, and if you own a large organization, you can go for the CUSTOM package, where you can make a deal based on your specific needs and preferences.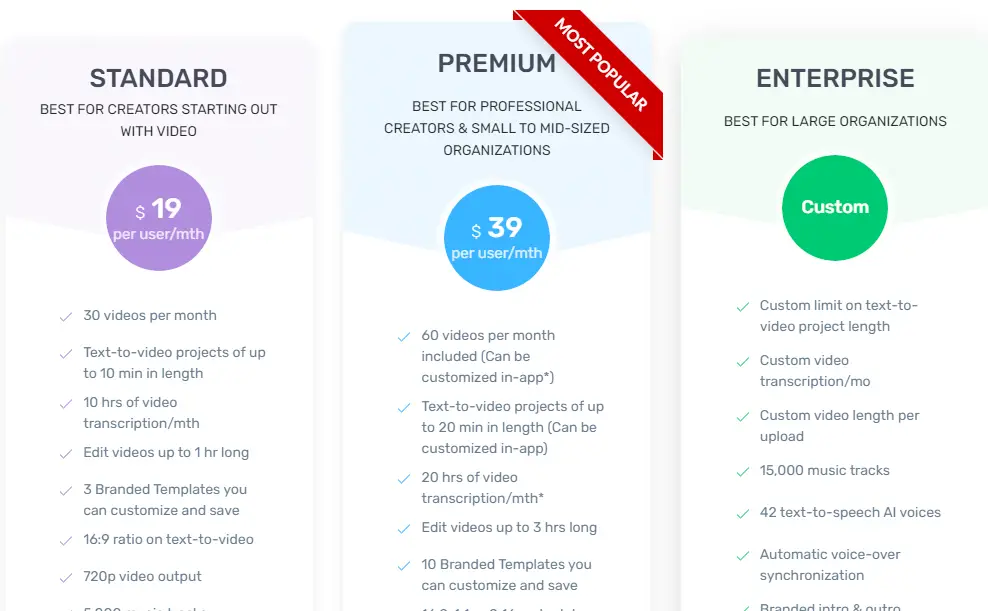 THE BEST FOR BFSI, E-COMMERCE, AND REAL ESTATE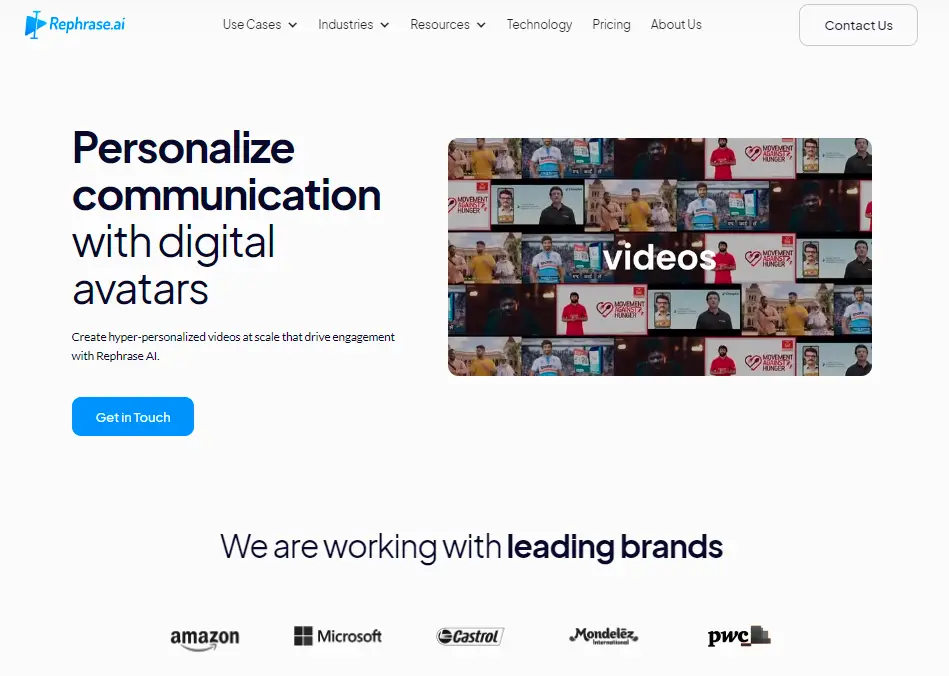 Free trial is not available
If you're looking for a great AI video generator in order to create videos, Rephrase.ai can help you generate numerous professional videos for business communications.
You will be able to render numerous video variants via live-action footage of a person whilst using only one type of input, and that would be the script text – it's that easy.
Rephrase is mostly recommended for a video creation process in the business area, and therefore you can create AI videos within templates that have been specifically made for the BFSI, E-commerce, and Real Estate industry.
When it comes particularly to the pricing point, there is no show – with a reason. See, all three packages, Basic, Growth, and Pro, offer different features. Therefore some features that you can find in the Pro version are not going to be available in the Basic package.
Once you decide to get started, you will be able to schedule a meeting with one of their team member where you can discuss the ins and outs of your project and see which package is the best fit for you if you're looking forward to making professional-looking videos.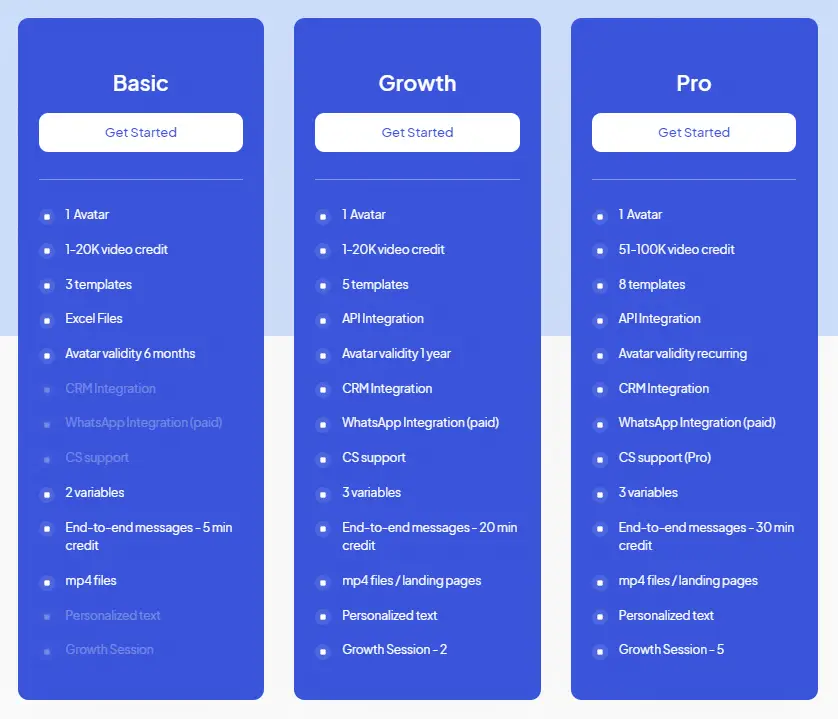 THE BEST FOR BEGINNERS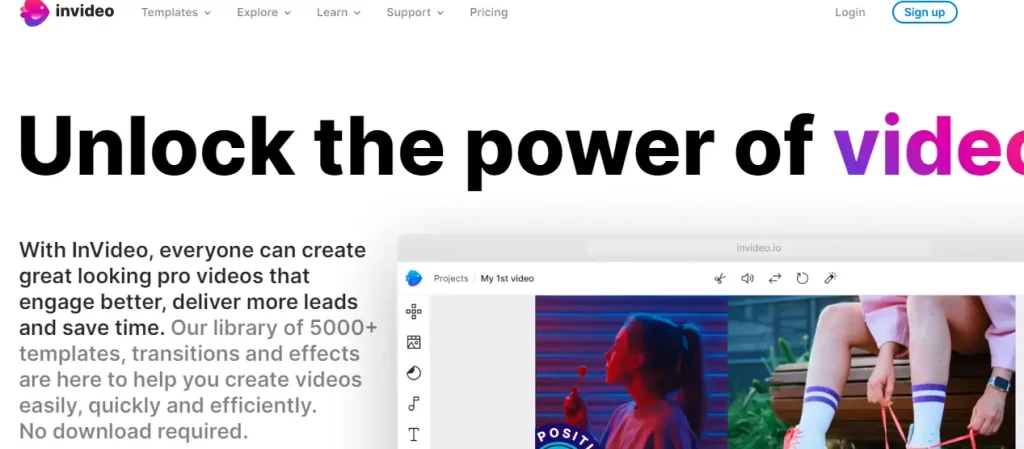 Total time to make a video: 15 min
Creates a thumbnail
If you are someone who wishes to create high-quality videos, video clips, youtube videos, marketing videos, and explainer videos with your own avatar, this AI-powered video maker can allow you to use one of their various templates to get started with your journey.
The number of already existing video templates is about 5000 cool and creative designs and exceptional AI tools.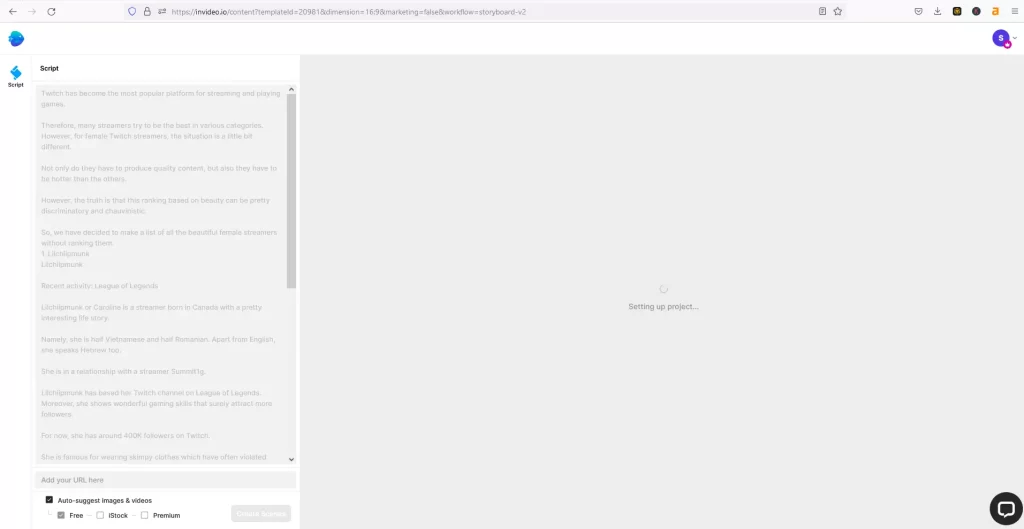 Aside from these stunning AI video generator tools, something that should be mentioned here is most definitely the learning section. You will be able to study the use of this AI video-generating tool across several social media platforms.
It contacts training videos, explaining how exactly AI can edit videos through their ultimate AI video maker's guide.
This app is especially helpful if you are a beginner at making a blog post or some engaging videos.
You can pick between the Free plan, Business Plan, and Unlimited video exports. Within the free plan, you can simply give this AI tool a go and see if it works for you. Later on, pick between the Business package for $15 per month or the Unlimited one for $30 per month.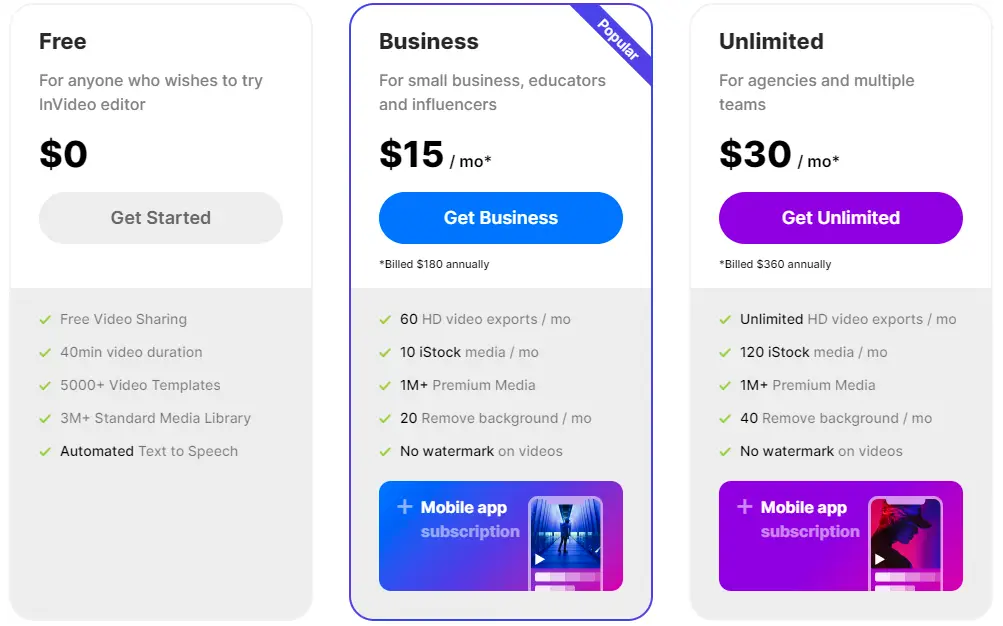 THE BEST PRICING
Total time to make a video: 20 min
A bit harder to create videos (for professionals)
There are some AI video-creating tools on the market that demand a lot of research before you can actually start using them. Luckily, on this list is one of those AI video editing tools that can make things easier and more convenient for you. This AI generator saves video creators hours and helps you create quick AI videos in no time.
It includes a nice library of ready-to-use templates in which you can additionally adjust captions, and music segments, text-to-video editing software, as well as a solid stock image library you can use.
Within a few clicks, based on your needs and preferences, this AI-powered video generator is great for AI video creators who have existing deadlines and need to get things done quickly and easily.
Compared to some other AI video makers that usually have three offers when it comes to their selling price, this AI video generation tool allows you to pick between four different packages.
You can opt for the Free plan option with a watermark. The Basic plan is available for $9.6 per month (yearly $144), the Pro Plan for $19.2 per month (yearly $288), and the Business plan for $59 per month (yearly $708)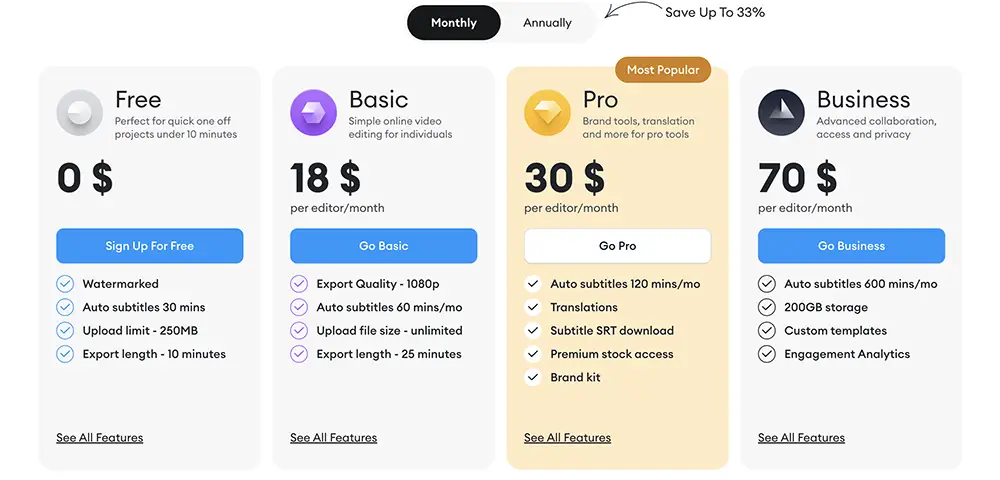 THE BEST TEMPLATE LIBRARY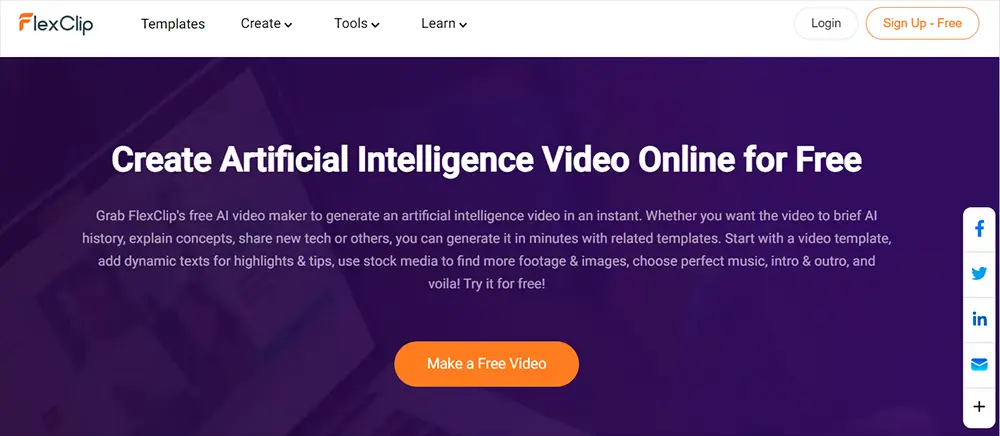 Total time to create videos: 3 min
No text to video
FlexClip allows you to create high-quality videos for personal use but also helps you create professional videos. The video Creation in itself here is simple and easy to be done.
Something that stands out here is the fact that you can create an engaging video by using one of their stunning pre-existing futuristic artificial intelligence video templates and occasionally insert even AI-generated images within the AI-generated video itself.
Some of the big names in the tech industry trust FlexClips, such as Microsoft, Google, DropBox, YoutTube, Unsplash, etc.
Aside from creating videos in the AI, you have insanely numerous content options you can choose once you go to their homepage. You can create engaging videos for personalized videos or create professional videos within the video editor.
This way, you can create professional-looking videos in only a few minutes. Compress it, add a video script, change the video resolution, and add background music for full-length or promo videos.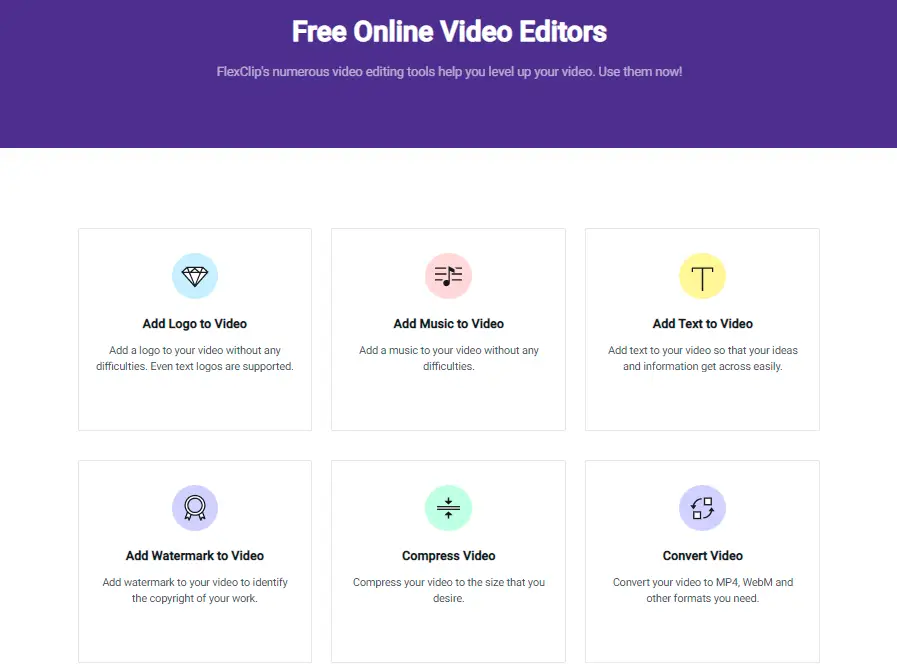 When it comes to pricing, not much is revealed on the website. That becomes the website itself offers a lot of different options aside from the AI generate videos option. You will have, though, the option to test out how to use it for free, but the specific requirements that you have will create a specific price.
THE BEST FOR PERSONAL AND PROFESSIONAL USE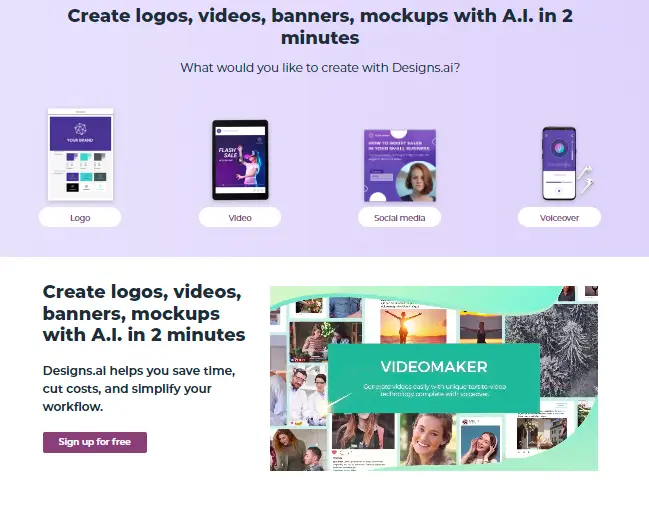 Free trial is not available
Designs.ai is one of those amazing AI video generators that can help you create engaging videos pretty fast. Aside from helping you generate videos on your own or use their video templates, you will be able to use artificial intelligence to create banners, logos, and mockups to integrate within your video content.
Once you create videos, you can choose to add background music, text to voice, or even – a voiceover! Speak directly over the AI videos and arrange the position in the video editing tools.
With this video editing software, you can make a funny video and send it to your friends or family, but keep in mind that you can create professional videos for your business or simply stunning text-to-video clips you can use for your art portfolio.
Aside from the free plan, you will be offered three types of packages: The Basic package, which costs $29 per month; the most popular Pro package, which stands at $69 per month and the Enterprise package which is created for large agencies and big teams.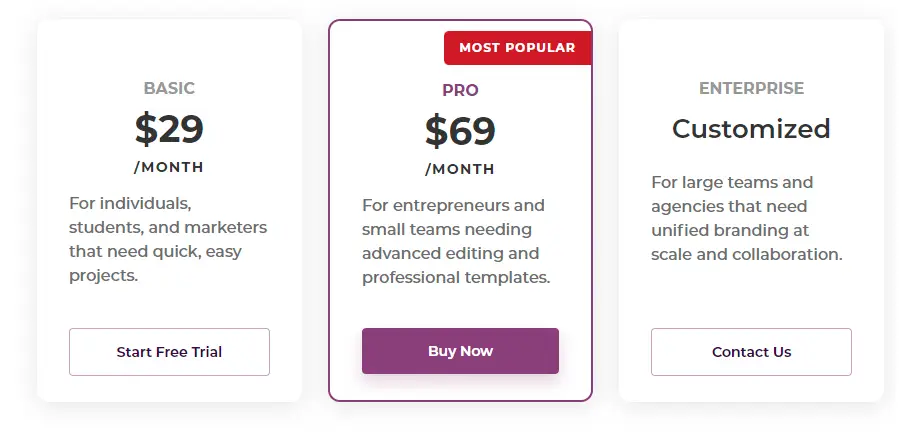 THE BEST AFFILIATE PROGRAM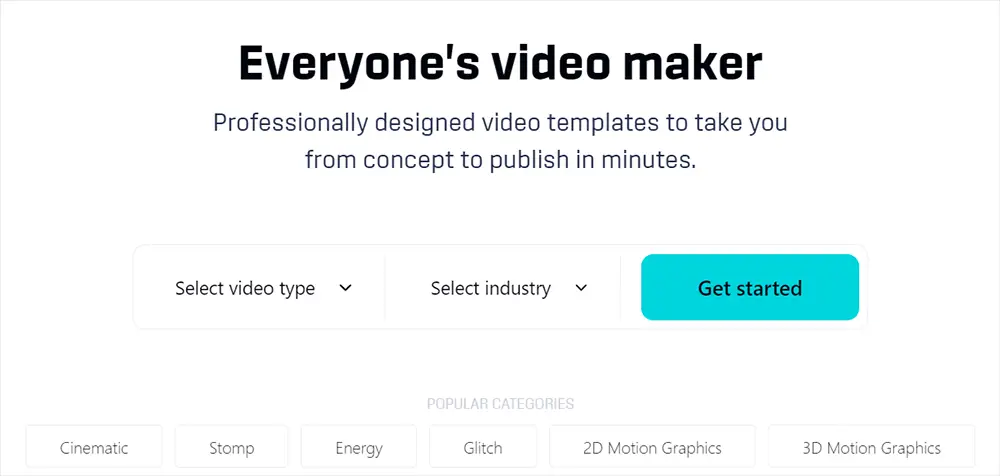 Total time to create videos: 4 min
A lot of templates
On the list of the best AI video generators is also Videobolt. The cool thing you will notice here is the very professional aesthetics in their template library, which are very enjoyable for your video editing hours.
In Videobolt, you can create stunning AI videos, but you can also use the video editor to create videos, but also you can use this video editor for your live streams. This allows you to create professional-looking videos for your live editions and stand out with your video content in general.
What is also interesting is their affiliate program, which promises to give you $120 for every partner you refer to join Videobolt. How cool is that now? Once you decide to apply to become an official partner, you can showcase your use and capabilities Videobolt has to your friends, colleagues, and family, and you can earn commission easily.
The commission is different for every account, based on the plan you choose to buy. You can pick from the Lite package starting at $9.99 per month, the Pro package, which offers unlimited videos to be exported for $24.99 per month, and the Business package at the price of $39.99 per month.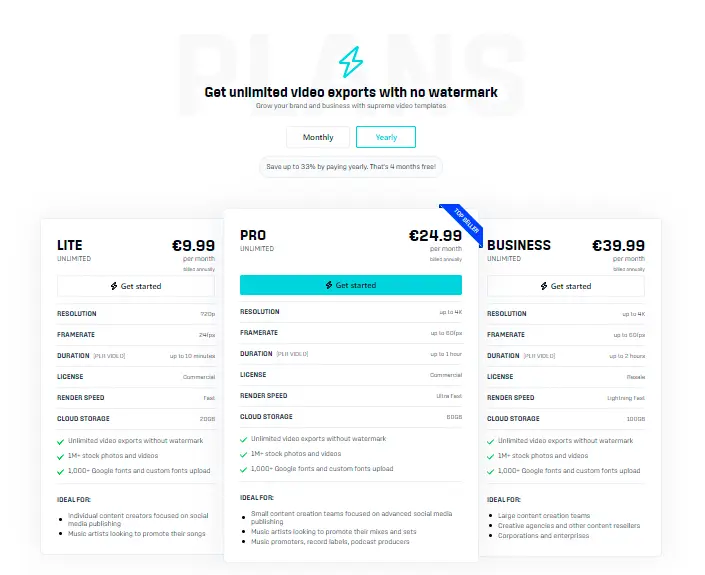 THE BEST FOR YOUTUBE VIDEOS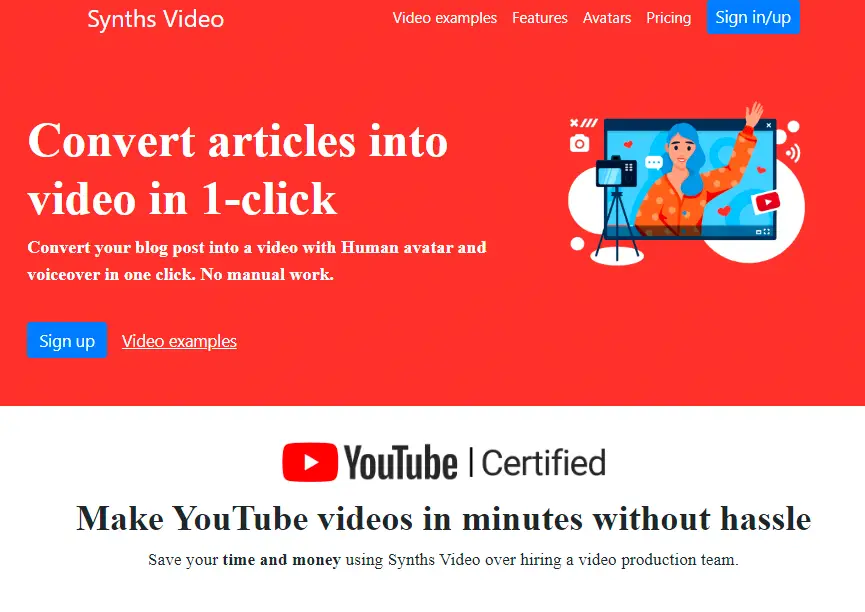 Free trial is not available
Synths video editing software is ideal for video creation that is meant to be uploaded on YouTube. Their goal is to take your existing YouTube channel and take it to the next level with this amazing marketing strategy of including AI-narrated videos.
Synths video is not just about creating YouTube videos, but also it is certified by the YoutTube platform. It's super easy to use as you can create videos based on written articles, and the process doesn't take that much time to create the final product. All of the Avatars are human-looking and very inclusive on the outside. You can choose from 40+ languages for your video narration, which is pretty amazing. More and more languages are going to be added gradually.
When it comes to the price point, there is a great offer – $399 billed monthly. Keep in mind the more videos you may require, the higher the price will be.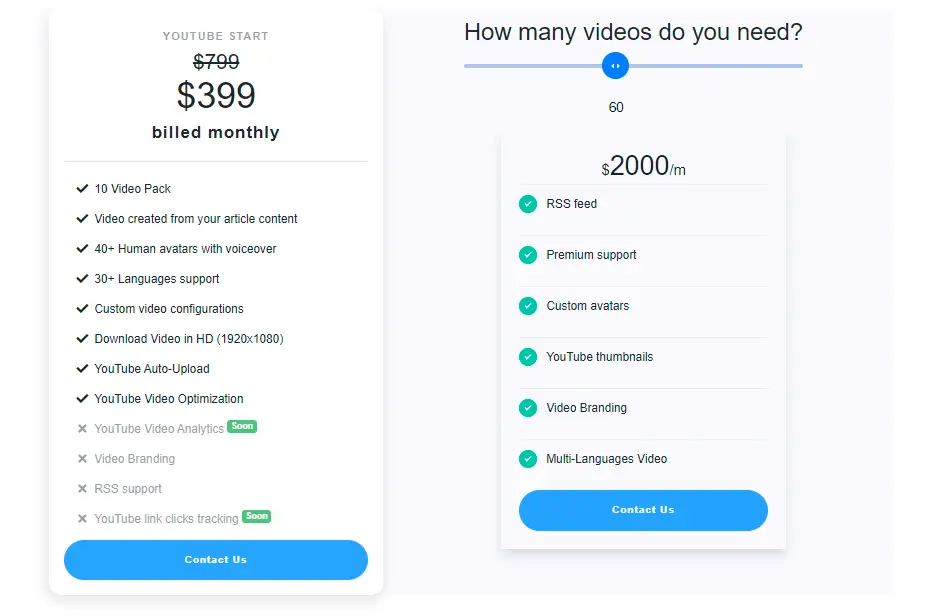 THE BEST PRICING PACKAGE OPTIONS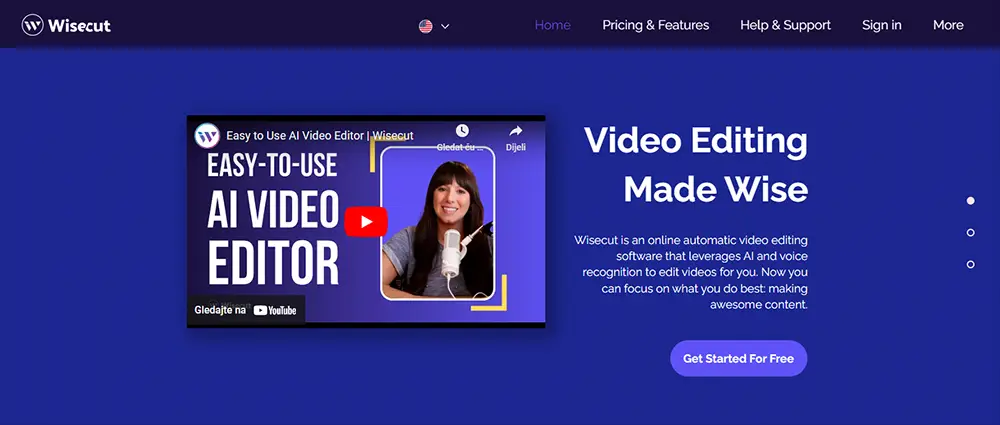 Great for editing videos that you already recorded
Not so automated
Wisecut is an automated online video editing tool that uses voice recognition and AI to edit videos for you. You can now concentrate on creating amazing content, which is absolutely amazing!
You will be amazed by how much you can accomplish within a few clicks, as this AI video maker also allows you to save time within your editing process over silent moments with the auto cut option this applies to your regular video content and also to your own AI video. Auto subtitles and translations can allow video makers to elevate their regular video to the best AI video among the competitor scene.
As Wisecut has many stunning options, there might be a few that are new to you but worry not, as there are specifically made YouTube videos with explanations so you can make the best out of this AI-powered video editor.
You can opt for the Enterprise package, as it is going to be tailor-made for your business, the Free plan, the Starter plan for $10 per month, or the Professional package for $29 per month.

THE BEST FOR 3D AND CREATIVE PROJECTS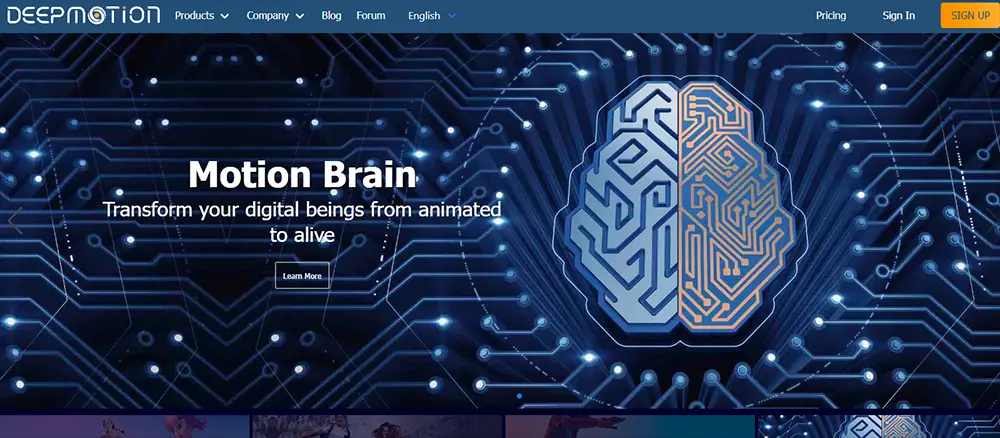 There is a free plan, but little you can do with it
Great for converting to avatars
With the help of a minimal tracking device, you can create immersive full-body tracking with the help of Deepmotion. You can create real-time cartoon-like avatars that speak instead of you during an interview, regular Zoom meeting, etc.
You can use artificial intelligence in this AI tool to create text-to-video creations and discover various 3D animated options within the video maker and create unlimited videos as you need them. This AI video maker can help you bring out your inner artist in our video content.
There are four base products you can discover here: Animate 3D, Real-time body tracking, Virtual reality checking, and motion brain.
Considering the quality of the product ad the delivered service, the pricing isn't set too high. The Freemium package is entirely free, and the Innovator package is available for $17 per month; the Professional package costs $39 per month, the Studio package is $83 per month, and the Enterprise package is $299 per month.

Conclusion
Once you have stepped into the world of creating videos with the help of AI video generator tools, you will notice that there are so many services out there that claim to sell the best service available.
Something you can do before you choose among these AI video generator tools is to understand what exactly you need it for. Set your priorities and find the video generator that suits your wishes the most.